Ortho-K
Are you interested in vision correction without glasses or surgery? Have you had trouble wearing contact lenses during the day?
If you want to invest in better vision with no glasses and no day-time contact lenses, Ortho K may be right for you.

Ortho K redistributes the refractive power of the cornea to achieve the desired vision correction. The process is safe and completely reversible.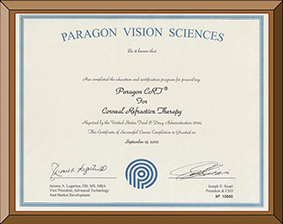 What is Ortho K?
Ortho K stands for Orthokeratology. It involves wearing specially designed therapeutic contact lenses while you sleep. These Ortho-K lenses gently reshape the cornea overnight, offering you visual freedom without glasses, standard contact lenses or risky surgery.
Orthokeratology is ideal for those with thick prescriptions, allergies to day-wear contact lenses, dry eyes, and progressive myopia.
Only practitioners who successfully complete the Paragon CRT Certification test are permitted by FDA regulations to fit Paragon CRT lenses for Ortho-K therapy.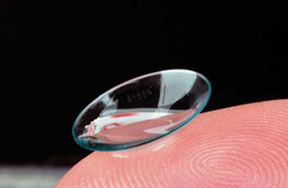 Vision Correction Without Glasses and Surgery
Ortho-K can assist in the correction of short-sightedness and astigmatism. It is an essential tool in slowing the progression of myopia in children.
If you're looking for vision correction without surgery or glasses, talk to John and the team about Orthokeratology.
Call us today on 02 9727 5442 make a booking online, or visit our Fairfield practice to organise an appointment.